Within the framework of the "Active Participation of Civil Society in the Higher Education System" carried out within the framework of the Civil Society Support Program – III program, partners Academicians Union Association and Young Academicians Education Culture and Research Association and participants Gazi University, Ondokuz Mayıs University, Niğde Ömer Halisdemir University, Turkish Education Union representatives of Ondokuz Mayıs University and Ondokuz Mayıs University came together for "project cycle management" training.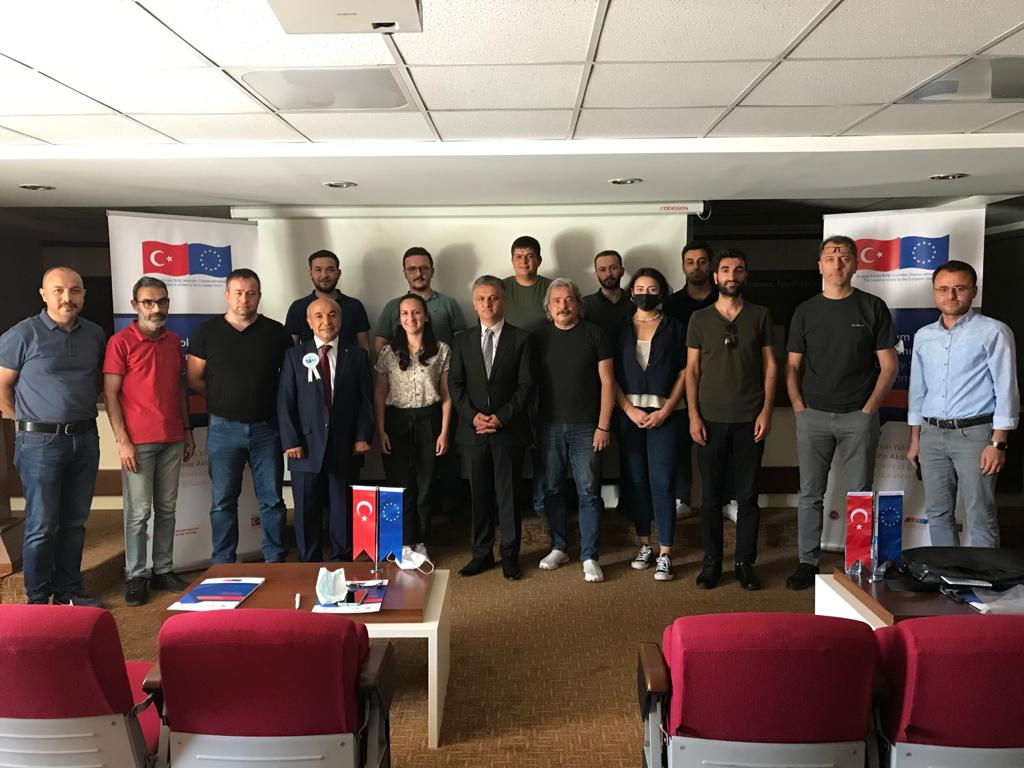 Education program expert Prof. Dr. It started with the introduction of Seyhan FIRAT. Fırat first touched on the types of programs. He explained the importance of non-governmental organizations in achieving the output and goals of the projects.
After the presentation, Academicians Union Association Projects Coordinator Dr. Tayfun FINDIK talked about the structure of the institution and the projects. Then he talked about the aims and objectives of the project. Expert Fırat shared the experiences he gained from his previous refereeing. He expressed which subjects were important while writing the project. Referring to the Horizen projects, Fırat said that the 2021-2027 budget of 100 billion Euros is very important. It was stated that the highest support with 35% was reserved for the climate crisis. All the topics covered in the training were given as training notes. Expert Fırat's presentation was shared with all the participants. On the second day of the program, the participants were divided into 5 groups. Each group filled the project application form sample given by the experts and produced projects.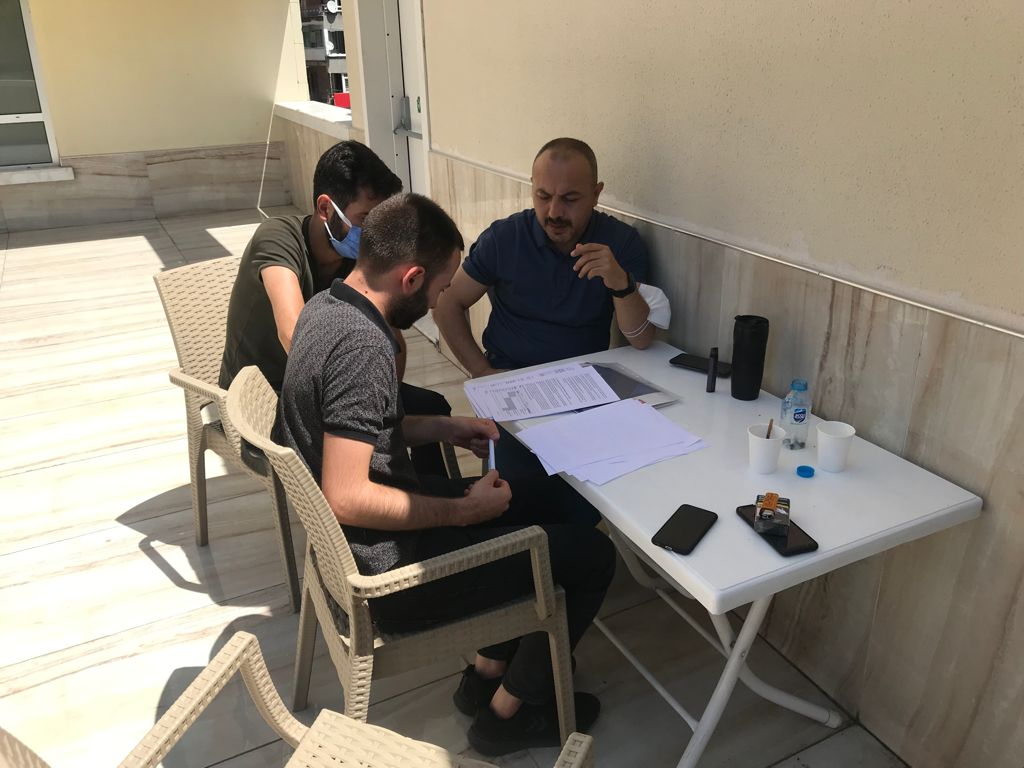 group work
group work
As a result of group work, project ideas were put forward. Some of the projects are as follows; Increasing citizen participation in local governments, Creating the identities of historical buildings, Health support project for children with cerebral palsy, Instilling environmental awareness with interactive book reading, Student-Parent-Educator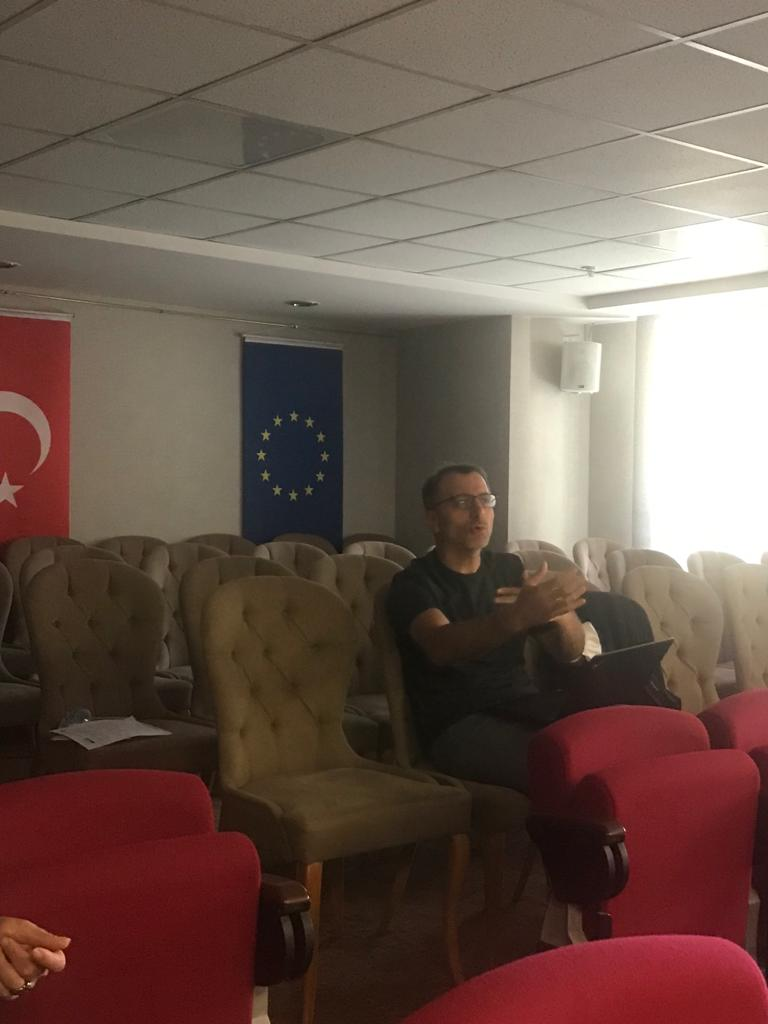 In the afternoon of the 2nd day, all project ideas were discussed.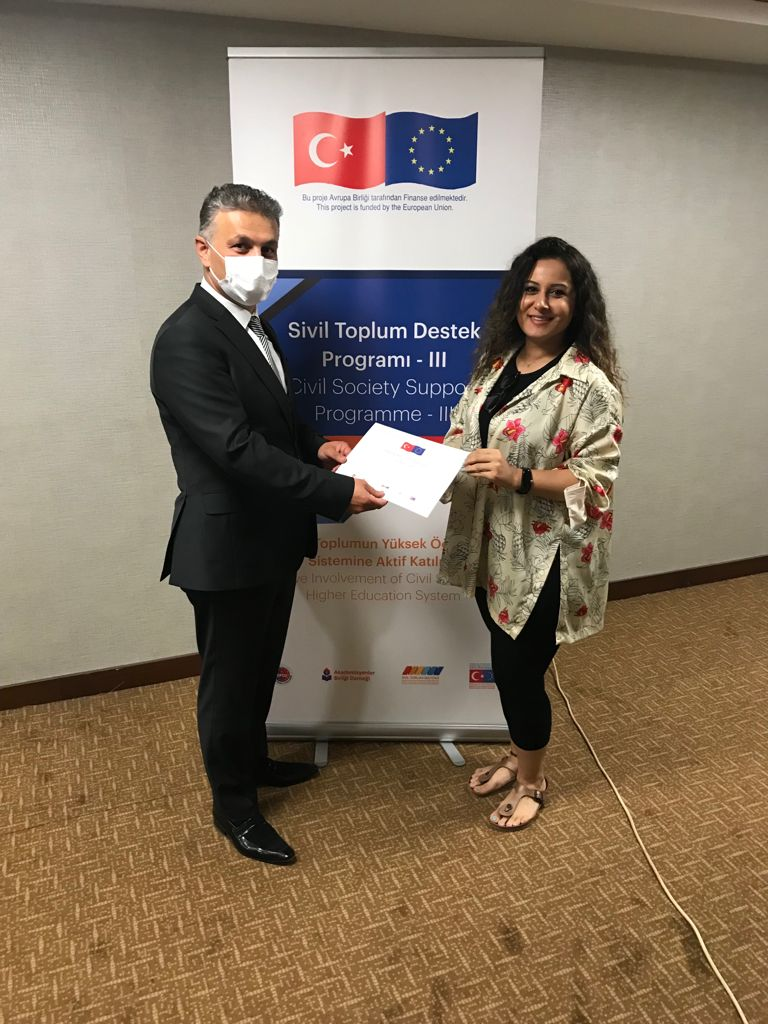 prof. Dr. Mustafa YILDIZ explains the aims and objectives of the project
Experts made recommendations to the project teams. Finally, certificates of participation in the training were given to the participants. The program ended with the best wishes.
You can access the training contents from the files below.