The first monitoring visit of our project was held on June 7 through the teams program. Dina Erad from the EU Presidency, Nazlı Dengi from the Technical Support Team, project coordinator Prof. Dr. İsmail Şahin, project secretary Doç. Dr. Veli Savaş YELOK In addition to , the Association of Academicians Union projects coordinator Dr. Tayfun Fındık joined.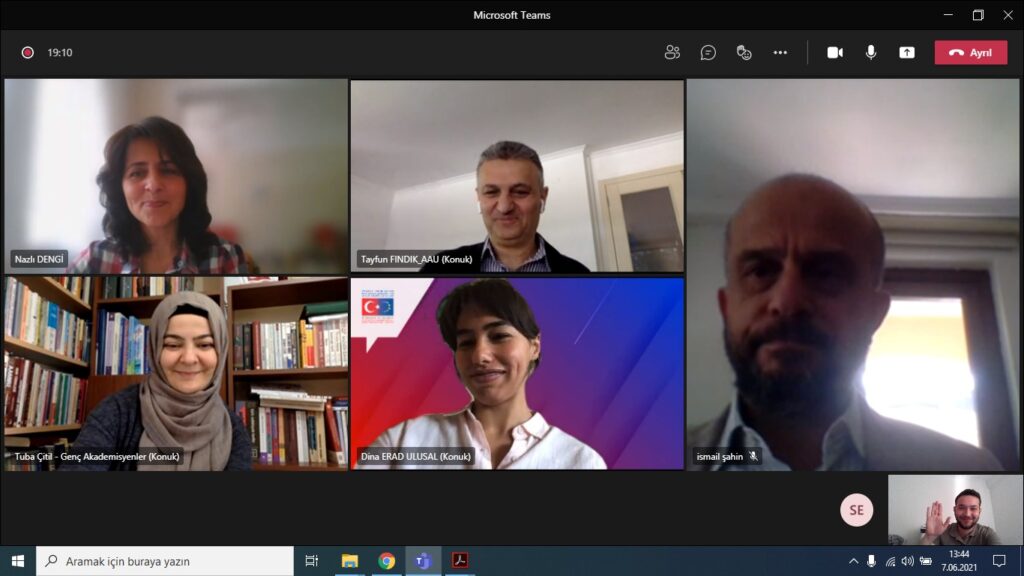 During the monitoring visit, ideas were exchanged about the objectives of our project, the performers, the procurement procedures, and the project activities.
Points to be considered during the project were stated by Ms. Dina and Ms. Nazli. We thank them for their visit and support.